AEET-SFɲ Online Conference for Early Career Scientists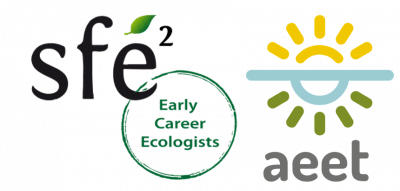 The
AEET
(Asociación Española de Ecología Terrestre) and the
SFɲ
(Société Française d'Écologie et d'Évolution) are coorganising three half-day sessions for Early-Career Scientists in research labs, on June 9, 10 and 11 2021.
This conference is scheduled
online
in the mornings, from
9:00 to 12:30 AM
, and will be mainly in English. Each morning session consists of presentations, round tables, discussions, and workshops. The event targets early-career researchers (Master students, PhD students, and post-docs) but senior scientists are more than welcome to attend since the discussed topics deal with lab functioning in general.
This is a free event primarily, but not exclusively, aimed at members of both societies, including SIBECOL members.
You can register using the form below.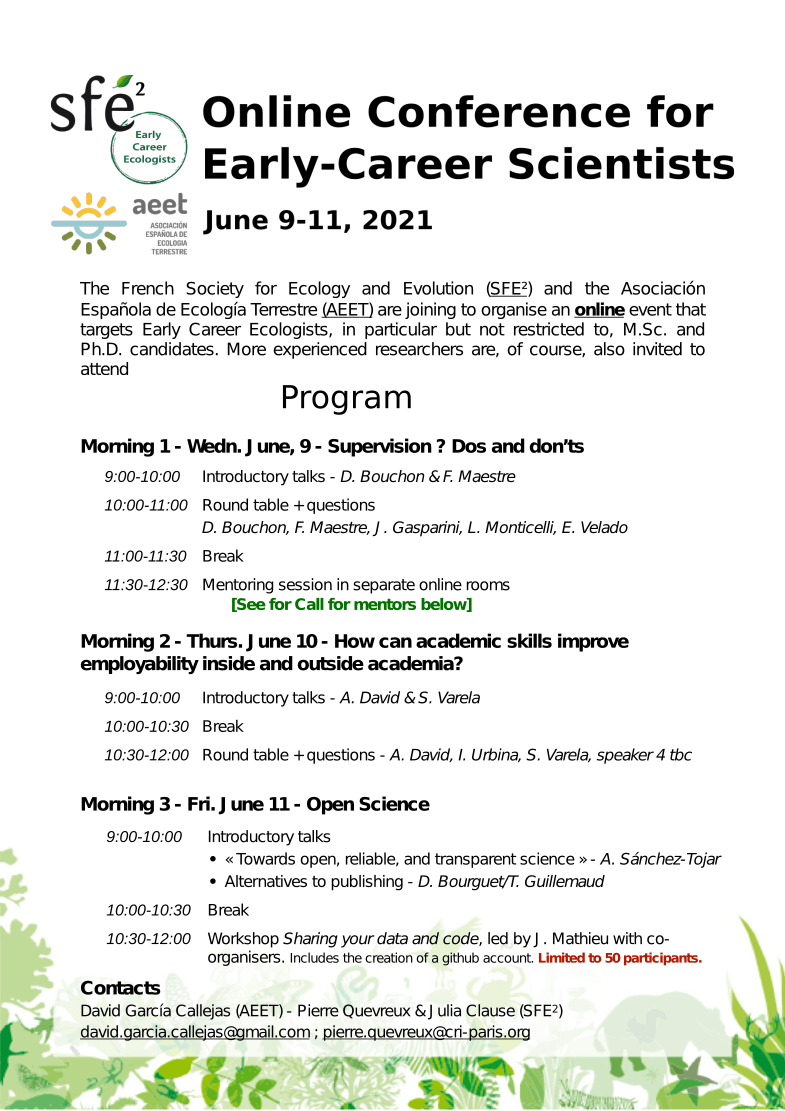 Download the PDF with the full program
here
This event abides to the code of conduct of the AEET, which you can read
here
---
The registration for the event is now closed.